ESP LTD B-50 Bass Guitar
People are always looking for instruments that are affordable, and play quite well. Sometimes it seems as if they're hard to find, but if you look close enough, you'll see one. That's why, this bass guitar stands out. Sitting at a price that's under $300, you can't go wrong, especially with the features it has.
What this bass offers, is great for beginners, and experienced players. It has ESP split, and single coil pickups, and an Agathis body. It also has a maple neck, rosewood fretboard (measuring up to a 34" scale), and extra jumbo frets. The hardware on this bass is black, and comes with volume and tone controls that are ideal for getting the sound you want.
Once again, this is a great buy, that comes with great features. There's not many ways to go wrong with this instrument.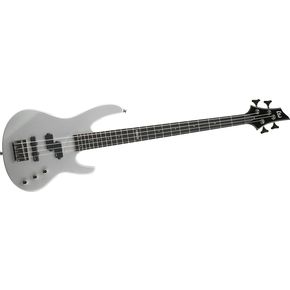 By Cjanz